About the blogfest
:
The Class of 2014: YA Superlative Blogfest
will run
Monday, December 15th – Thursday, December 18th
and will highlight our favorite YA books published in 2014**. The week will conclude with the lovely hosts
Jessica Love
,
Tracey Neithercott
,
Alison Miller,
and
Katy Upperman
giving away 2014 books to a few blogfest participants. Click the banner for more info!
If you join in, don't forget to link up at one of the host blogs!
**
Disclaimer:
I tried to choose books published in 2014 (Alz isn't participating this year because she's been in a year-long reading slump), but I will also have older books since I read A LOT LESS this year & many were
not
books published in 2014. I'll make a note if the book is NOT 2014 pubbed. In some cases, it was the last book in a series that came out in 2014, but I may talk about the series as a whole.
The topic of Day 3 is
ELEMENTS OF FICTION
, and these were my favorite books of 2014 for these categories.
Most Formidable World:
INTO THE STILL BLUE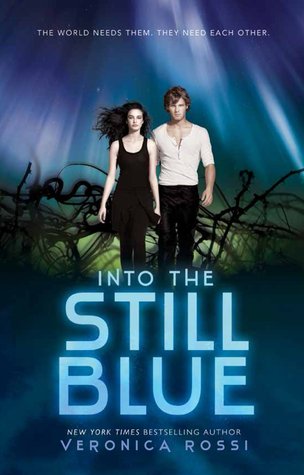 I'm pretty sure I've picked the Never Sky world for this category before and for good reason. Basically, I wouldn't survive because it's a post-apocalyptic landscape, and that's not even taking into account the aether storms and cannibals.
Honorable Mention:
This book is
not
YA, and it's more an anthology of horror comics, but Emily Carroll's collective "woods" in her book
Through the Woods
are eerily beautiful but NOT a place I would like to find myself wandering through at night...or ever, really.
Wanderlust-Inducing (Or, the setting you'd happily travel to.):
BLUE LILY, LILY BLUE
Even with all the murder, magic, and general mayhem happening around Henrietta, I'd still risk it to get a glimpse of the talking trees of Cabeswater. Maggie Stiefvater makes this place seem so
real
.
Loveliest Prose:
BLUE LILY, LILY BLUE
If it's not a Laini Taylor book (which isn't here because I didn't get around to reading
Dreams of Gods and Monsters
), then it'll be a Maggie Stiefvater one. Maggie's prose is
transporting
. There's something about the precise description and cadence of it that even if the words aren't flowery or lyrical, they take you magical places.
Best First Line:
WE WERE LIARS / HEIR OF FIRE
We Were Liars
: "Welcome to the beautiful Sinclair family."
Heir of Fire
- "Gods, it was boiling in this useless excuse for a kingdom."
Two choices for different tones:
We Were Liars
for its simplicity. It immediately sets the stage for the rest of the story.
Heir of Fire
because it's funny and so quintessentially in Celaena's voice.
Most Dynamic Main Character:
Alina in RUIN & RISING
Exclusive Ruin & Rising poster for the Grisha Trilogy, illustrated by Irene Koh.
There were a number of choices even with my limited reading this year, but I have to give this category to Alina because this girl has been through a lot over the course of these 3 books. And I have to give her props for being someone I didn't really like in the first book to someone who I respected. Like I said, I loved the conclusion to this trilogy, and a big part of that was because of Alina's transformation.
Honorable Mention:
Celaena in
Heir of Fire
and Kestrel in
The Winner's Curse
because they both had their worlds turned upside down in their respective books. Celaena was forced to confront her personal demons and own her heritage, and Kestrel was made to question her beliefs, her society, and her heart.
Most Jaw-Dropping Ending:
WE WERE LIARS / MORTAL GODS
This is a tie because
We Were Liars
was, well, it was something else. The whole book is a mystery, so when the big reveal comes at the end, it's shocking to say the least.
Mortal Gods
, on the other hand, isn't shy about where it's heading, but the cliffhanger this book ends on? I was not expecting it to actually be like a cliffhanger like that!
Best Performance in a Supporting Role:
Nikolai Lantsov in RUIN & RISING
Because I
adore
him, and he brought a much needed lightness to the dire situations of this final installment in the Grisha Trilogy.
Honorable Mention(s)
: It's hard to pick because I tend to love a lot of side-characters, and some of these books have ensemble casts, who kind of are different kinds of supportive. So to list a bunch of supporting characters I love -
Odysseus
in
Mortal Gods
(because I have mentioned how much I love the Odyssey, right?);
any of the Raven Boys & the women of 300 Fox Way
in
Blue Lily, Lily Blue
; the enigmatic Factory Ghost of
Of Metal and Wishes
Best Use of Theme:
WE WERE LIARS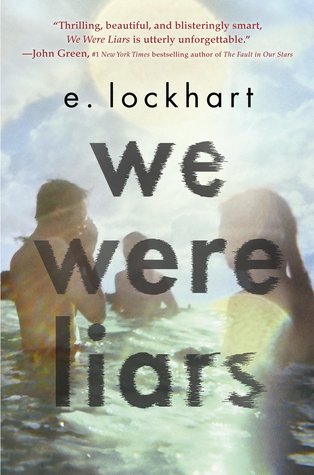 I love a well-crafted literary, and
We Were Liars
is one of those. I talked about themes at length in
my review of the ARC
. But I loved how the structure of the book mirrored the themes - about memory and personal narratives and how we deal with tragedy and grief.
Come back tomorrow for the Best in Show category.
Previous 2014 YA Superlatives posts:
Day 1:
Head of Class
Day 2:
Popularity Contest