Hello all! I was going to continue the Comic Con recapping, but just thinking about trying to summarize that Saturday (now a over a month past!) made my brain hurt. So I'm taking it easy this week and just posting some random pictures from the past week or two.
You all remember my colorful unicorn hair?
This is what it looks like now! I'm going all pink, blonde, and copper.
I don't remember if I mentioned here, but I kept saying I had to stop buying geeky shirts/jewelry and no more galactic/cosmic anything (since I already have a shirt, a scarf, 2 skirts, and leggings). Well, I was weak...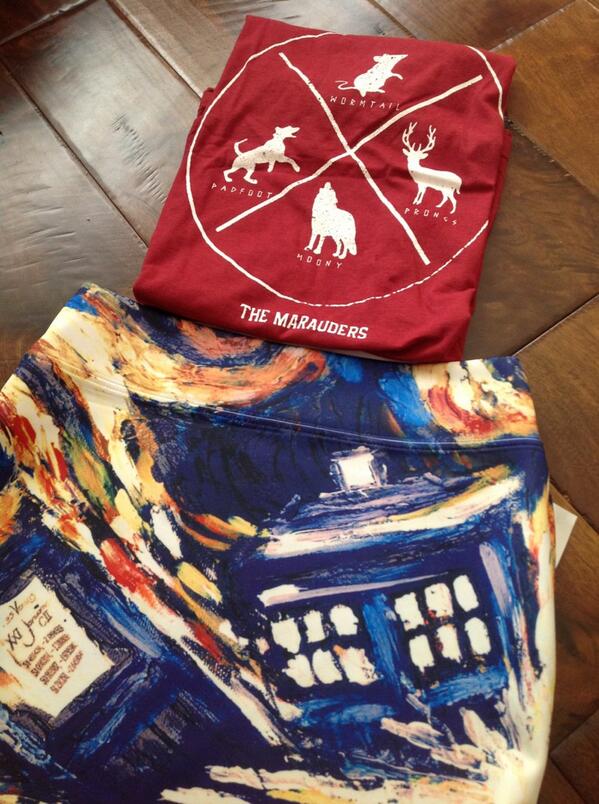 I mean, an image-based Marauders shirt and a Van Gogh TARDIS skirt? How could I resist?!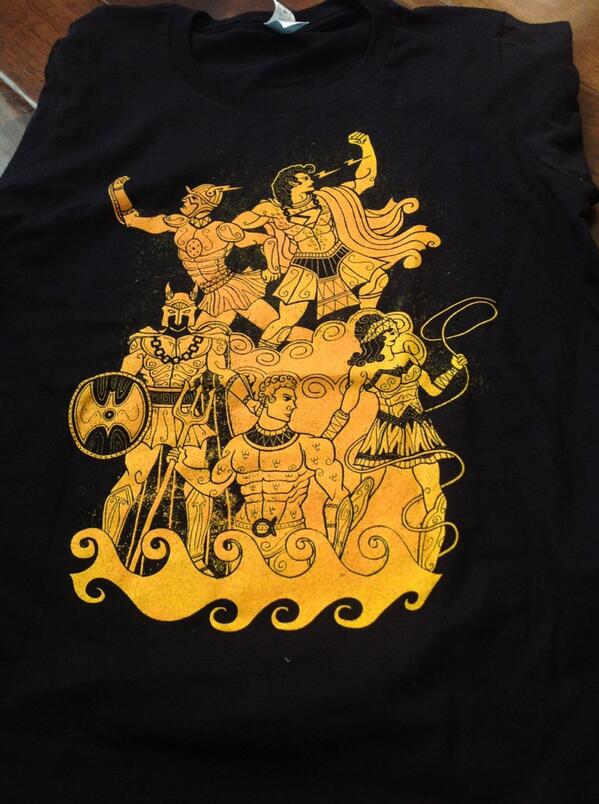 Epic mash-up! This shirt combines my newer love of comic book superheroes (DC ones in this case) with my
much older love of the classical heroes of Greek myth. This shirt design is appropriately titled "Modern Myths 2."
Speaking of mash-ups, one of the books I bought for my birthday was
William Shakespeare's Star Wars
, which is literally a translation of the entire Star Wars IV script into a Shakespearean play. As in, it's written in iambic pentameter. When I saw this, the geek and the lit-geek in me HAD TO HAVE IT. The illustrations are super cool too.
Aaaand, a friend posted a picture that led me to this other delightfully geeky remix:
Winnie the Pooh
IN LATIN. Now, I didn't take Latin (ever), though I seriously considered it during college (because dead languages are so useful and all), but I kind of just LOVE this. (And I still want to learn Latin...)
LASTLY, some of the best things to come of my birthday weekend...
One of my oldest, bestest friends made me an amazing, blinged out birthday greeting: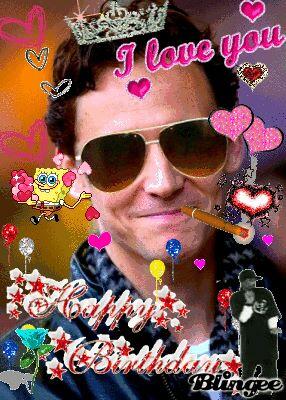 I'm reasonably sure that's Tom Hiddleston under all that bling...
and Spongebob and is that Snoop?
Which prompted my newer, dear Twitter friend Sarah to share this similar gem her friend made her for her 16th birthday:
Needless to say, I think we would've been besties if we had known each other as 16-year-olds.
HAPPY FRIDAY!