What's Up Wednesday is a weekly meme geared toward readers and writers, so we can check in with each other. To join, just check out
Jaime Morrow
or
Erin Funk
's blogs for the link widget and sign up!
Ah, it's my 30th What's Up Wednesday post!
WHAT I'M READING
Still reading ALLEGIANT. I've also received my B&N shipment, which means I now have THE WINNER'S CURSE in my hands. So I'll probably read that next.
WHAT I'M WRITING
Nothing this last week. :(
WHAT INSPIRES ME RIGHT NOW
Well, dear Twitter friend Kaye (
@gildedspine
) was rather worked up these last two days because of the announcement of a new ABCFamily show called Alice in Arabia. The synopsis has many problematic aspects. While the apparent perpetuation of stereotypes isn't very inspiring, I was so impressed by Kaye's articulate and intelligent arguments and concerns. It was also enlightening and inspiring to see all the people who came to discuss their concerns about the show.
Definitely check out the #AliceinArabia hashtag on Twitter and what Kaye said on her Twitter stream. Here's a good article for an overview: ABC Family pilot
'Alice in Arabia' faces online backlash
WHAT ELSE I'VE BEEN UP TO
I only bought one item of clothing while I was overseas in London. It was a dress with neon poppies on it, and I was finally able to wear it this weekend. It was flattering too because 2 sales guys at JCrew and a sales lady at Kate Spade complimented me on it. Yay!
Thanks to some cool social media perks, it looks like I will be seeing the DIVERGENT movie tonight! The Sister saw it because she went to the premiere with some friends. Perk was that she saw the gorgeous Matt Lanter too and was in a selfie with him. She was also in an epic selfie with Veronica Roth herself!
HOW IS THIS GUY SO BEAUTIFUL??? [Photo courtesy the Sis / her friend]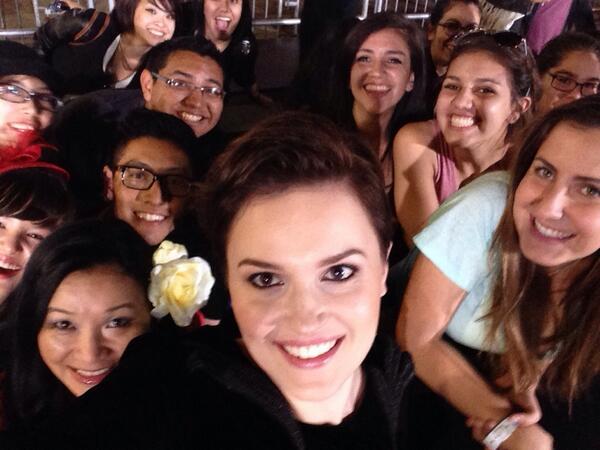 Sister's epic group selfie with the gorgeous Veronica Roth!
Sis she got my book jacket signed too!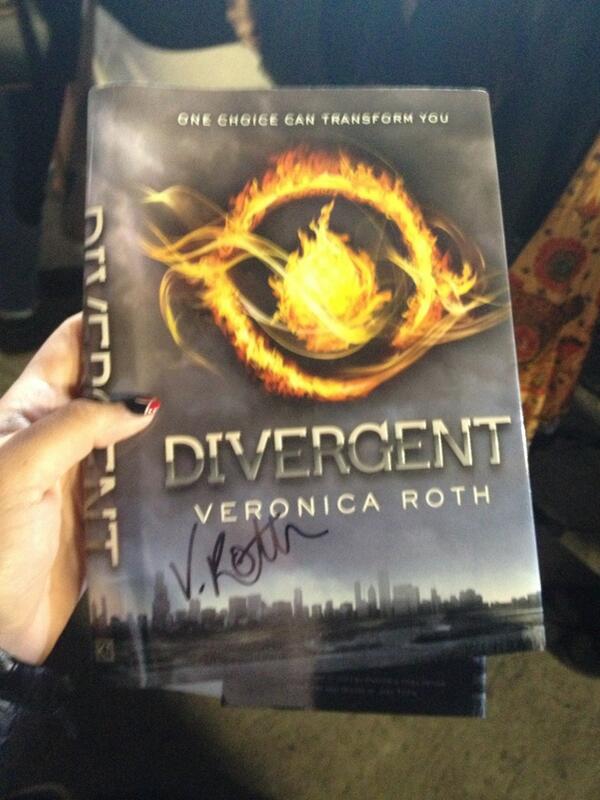 Lastly, our puppy Loki's birthday is this Friday! He will be turning 2! I can't believe so much time has passed. Look at him from a year ago (left) and now (right)!
What's up with you?
Will you be seeing Divergent?